Sunrise Media brought its best animated films to telefilm 2015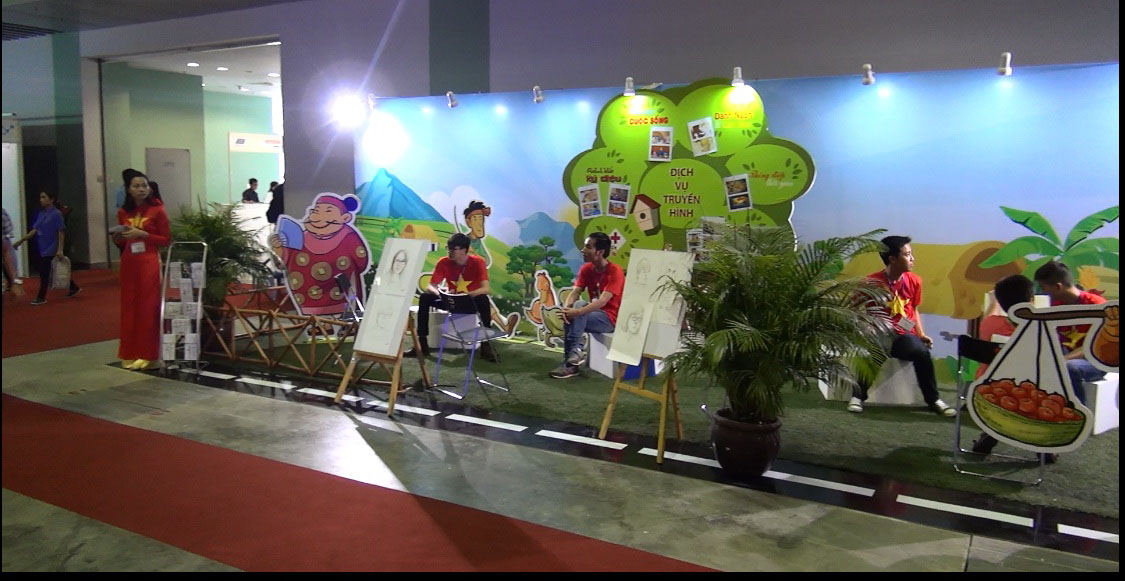 Accepting the invitation of Vietnam Television, Sunrise Media Joint-stock Company (S.U.N RISE) attended Vietnam International Exhibition on Film and Television Technology (Telefilm 2015) from June 4th to June 6th. The exhibition was held on Saigon Exhibition and Convention Center (SECC) on 799 Nguyen Van Linh Street, District 7, Hochiminh City with the participation of 150 broadcasters and companies from 15 countries and territories.
Booths of Sunrise Media were vividly and attractively arranged and were also one of the highlights at the Exhibition, which attracted many visitors. They experienced interesting animated films of the company such as Gifts of Life (broadcast on VTV3), Quotes and Life (broadcast on VTV1), Wonderful Moments (broadcast on Hochiminh City Television)
Booths of Sunrise Media attracted many visitors
One of the booths which was vividly and attractively arranged
The participation of Sunrise Media in Vietnam International Exhibition on Film and Television Technology, Telefilm 2015 and its presentation of interesting animated programs has secured its strong foothold in national television industry. In the exhibition, Sunrise Media had an honor of standing of developed film and television industries such as Germany, Japan, Korea, India, China, Thailand, Malaysia, Hong Kong and Taiwan.
Telefilm 2015 was a chance for television channels to take opportunities of producing large television programs collaboratively. Telefilm has been organized three times and becomes the most prestigious and effective playground for films and television programs in the region. It is also a place for film and television industries in the world to participate and share their experiences in producing and trading films and television technology.