Celebratory birthday party in May at Sunrise Media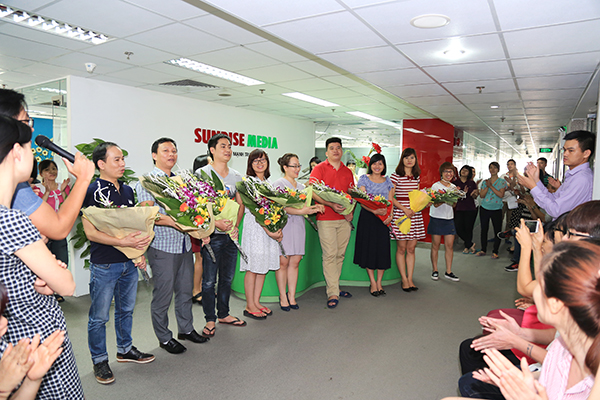 While bright beams of sunlight in May beckoned everyone to visit lovely beaches, SUNRISE Media's staff members were looking forward to sending congratulations at the birthday party of their colleagues.
The smiling faces of beautiful men and women among other colleagues on their birthday party
The Board of Directors and all staff member joined in the party
Everyone enjoyed the simple tea break in a cosy atmosphere
May is a month of bright sunlight, green leaves and colourful flowers. Those colours are also illustrated distinctive characteristics of men and women born in May: humorous and enthusiastic. Through the birthday parties hold each month, the company's Board of Directors shows the constant attention to the staff – a vital factor in its present and future development. The happiness and smiles on the faces of men and women born in May were the motivation for the Executive Committee of the Labour Union continues to perform this meaningful task.