Celebratory birthday party in June at Sunrise Media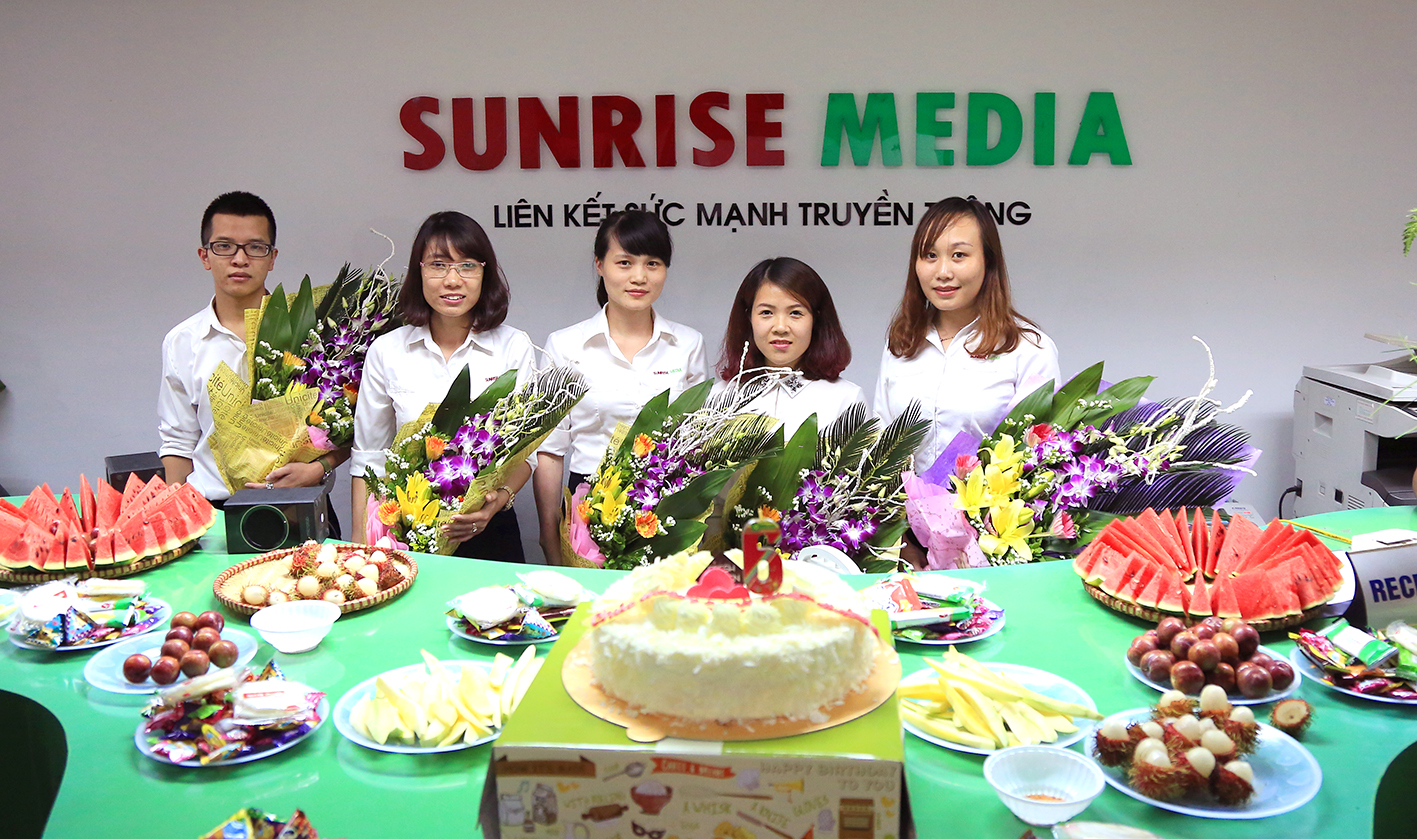 Here comes June with random weather. Hanoi is fulfill with colorful flower: flamboyant, lotus and Lagerstroemia
In this June, Labor Union of Sunrise Media Joint-stock Company ( Sunrise Media) is excited to celebrate monthly birthday party to Sunrise Media staffs.
All Sunrise Media' staffs were joyfully attending at reception sector at 15 PM to merry birthday for
Ms Hoang Thi Hiem- Department of Edition
Ms Trinh Thi Thanh Kim Hue - Department of
Ms Tran Thi Phuong - Department of Background
Lê Trường Chung - Department of Film Maker
Nguyễn Thanh Hải - Hanoi Pharmaceutical Representatives
Roãn Thị Cài - Administrator
The Director are presenting flowers to the member born in June.
Cherry to staffs, Boarding of Management wished them health, success in personal and professional life.
The cheerful melody of" Happy birthday song" and joyous applause pushed away sultry June' weather. Sun- Sum family was covered with joyful atmosphere.
Small party for members born in June
The June was hot but so romantic.The natural colorful view from company windows at Nghia Do park and colleagueship have consolidated our staffs passion for work. See all of you on July birthday.