Announcement about "Gifts of Life" – the short stories writing competition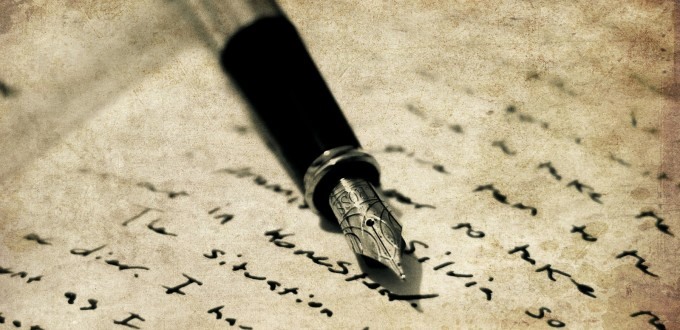 S.U.N RISE Media Joint-stock Company – the producer of "Quà Tặng Cuộc Sống"- (Gifts of Life), which broadcast everyday at 10 p.m on VTV3 channel of Vietnam Television) announced about the short stories writing competition called "Quà Tặng Cuộc Sống"
Objectives
"Gifts of Life" competition is designated to find, collect, convey and spread compelling short stories and useful lessons about various aspects of life to the general public. The stories with quality content will be selected to film and broadcast on VTV3 Channel of Vietnam Television.
Participants
Vietnamese people living in Vietnam and other countries.
Content
- There is no limitation in terms of content and subject.
Short stories about all aspects of life.
Short stories about human-beings, animals or fictional characters and so on.
- Each story has to convey the inspirational and meaningful message, a philosophy and experience of life.
- Stories with interesting and brilliant ideas as well as creative writing style is an advantage.
Required form of short stories
Stories enter for the competition should be 1,500 words or less
Stories are written in Vietnamese in the forms of handwriting or typing on A4 paper size. The soft copies sent through email are in Times New Roman font.
Stories are sent to the Organizing Committee along with The Copyright Undertaking (download here) with complete information.
Please sign your name and include The Copyright Undertaking in a file if you send through the post
Please attached The Copyright Undertaking if you send through email.
The panel of judges
- Representatives of S.U.N RISE Media Joint-stock Company
- Representatives of Vietnam Writers' Association
Submission
Participants are invited to send through the post or directly to Sunrise Media Joint-stock Company, 11th floor, West Tower, Hancorp Building, No.72 Tran Dang Ninh, Dich Vong ward, Cau Giay district, Hanoi; or to the email sangtacqtcs@gmail.com.
- Please write the title SHORT STORY for "Gifts of Life" Competition in your file.
7. Opening and closing date:
From June 1st to October 30th, 2015 according to the postmark or date and time stated in the email
Awards:
- One special prize worth VND 20 million
- One first prize worth VND 10 million
- Two second prizes worth VND 5 million each
- Three third prizes worth VND 3 million each
- Twenty consolation prizes worth VND 1 million each
- The high-quality entries will be chosen to the screenplay, included in a book and their writer will receive royalties according to the current principles.
The Copyright Undertaking
The entries of "Quà tặng cuộc sống" Short Stories Competition must be written by their author or co-author who are responsible for the copyright of the stories.
Copyrights of the stories must be owned by the participants of the competition without dispute with any organization or individual.
The use of stories
S.U.N RISE Media Joint-stock Company has the right to use the stories in the competition for writing screenplays, printing books or as derivative works. Entries which are used for derivative works will receive royalties payment in accordance with S.U.N RISE Media Joint-stock Company's rules.
Other rules
- Participant is allowed to send various entries and has an opportunity to receive several awards.
- Participants receiving award(s) shall pay relevant duties and taxes under the provisions of Vietnam laws.
- Participants undertake copyright of their own stories.
- After paying royalties for the writers, S.U.N RISE Media Joint-stock Company has the right to use the stories.
- Participants of the competition send their entries only when they have read and agreed with competition rules. Once sending entries to the competition, they have implicitly agreed with the rules.
Validation
The rules of the competition are valid from the date of issue and announced in the company's website and the mass media. These rules shall be the replacement of previous rules. The final decision on the award-winners belongs to the Organizing Committee.
All questions related to the completion should be sent to email sangtacqtcs@gmail.com or communicated to Ms. Nguyen Mai Dung via telephone number 04 3795 1674.
On behalf of the Organizing Committee
Vice Director
Nguyen Thi Huyen