Birthday Party for "Sunrisers" in July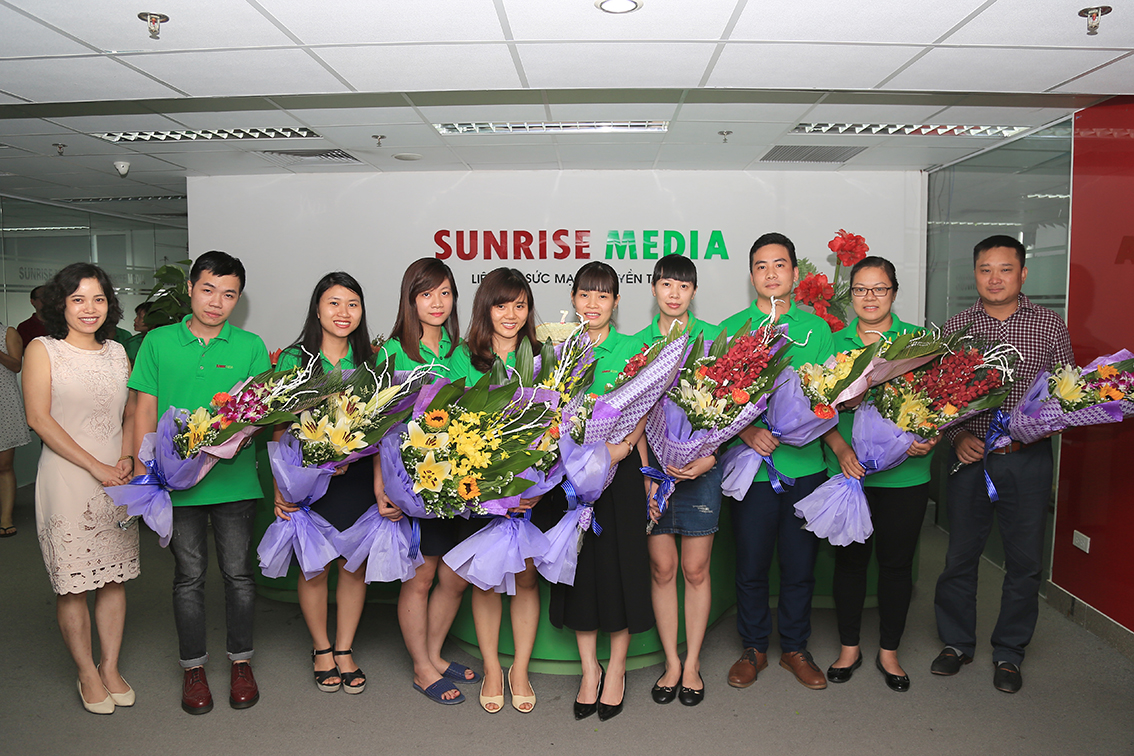 "Life is too short to be indifferent to" – these popular lyrics formulate a prevailing philosophy: since each person's life, compared to the eternity, is just a fleeting moment. For that reason, let's find your own way to shine in this moment.
In order to make this "moment" of Sunrise Media's staff members memorable, a birthday party for Sunrise's men and women born in July was held by the company's Labour Union on July 5th.
At 3 p.m, "Sunrisers" gathered together in the hall full of music, birthday cake, flowers and laughs. How cosy the atmosphere was!
The beautiful flowers given to the men and women born in July were the best wishes of the Board of Directors, the Labour Union and all staff members for "July stars".
A lady in the Editor Department shared her feeling: "The birthday party with Sunrise's members makes me like I am at home, so sweet and moving. I extend my gratitude towards the Board of Directors and other staff members for paying attention to our birthdays."
Birthday party for the staff members is a regular and indispensable activities hold by the company's Labour Union. This activitiy reflects Sunrise Media's corporate culture as well as the attention of the Board of Directors to the spiritual life of the staff members.
Some photographs of the birthday party in July:
MD